A historic residence
very close to white beaches and crystal clear waters
Palazzo Siena
Home & More
Minervino di Lecce
Palazzo Siena is a historic residence dating back to the 19th century and is located in Specchia Gallone, a little village in Salento which is placed in the district of Minervino di Lecce very close to the white beaches and crystal clear waters of Alimini, Santa Cesarea Terme, Porto Badisco, Baia dei Turchi and Torre Sant'Andrea, not far from Otranto and about 40 kilometres from the charming Lecce Baroque.

Palazzo Siena is much more than a hotel in Minervino di Lecce ... it is a unique and unforgettable stay experience!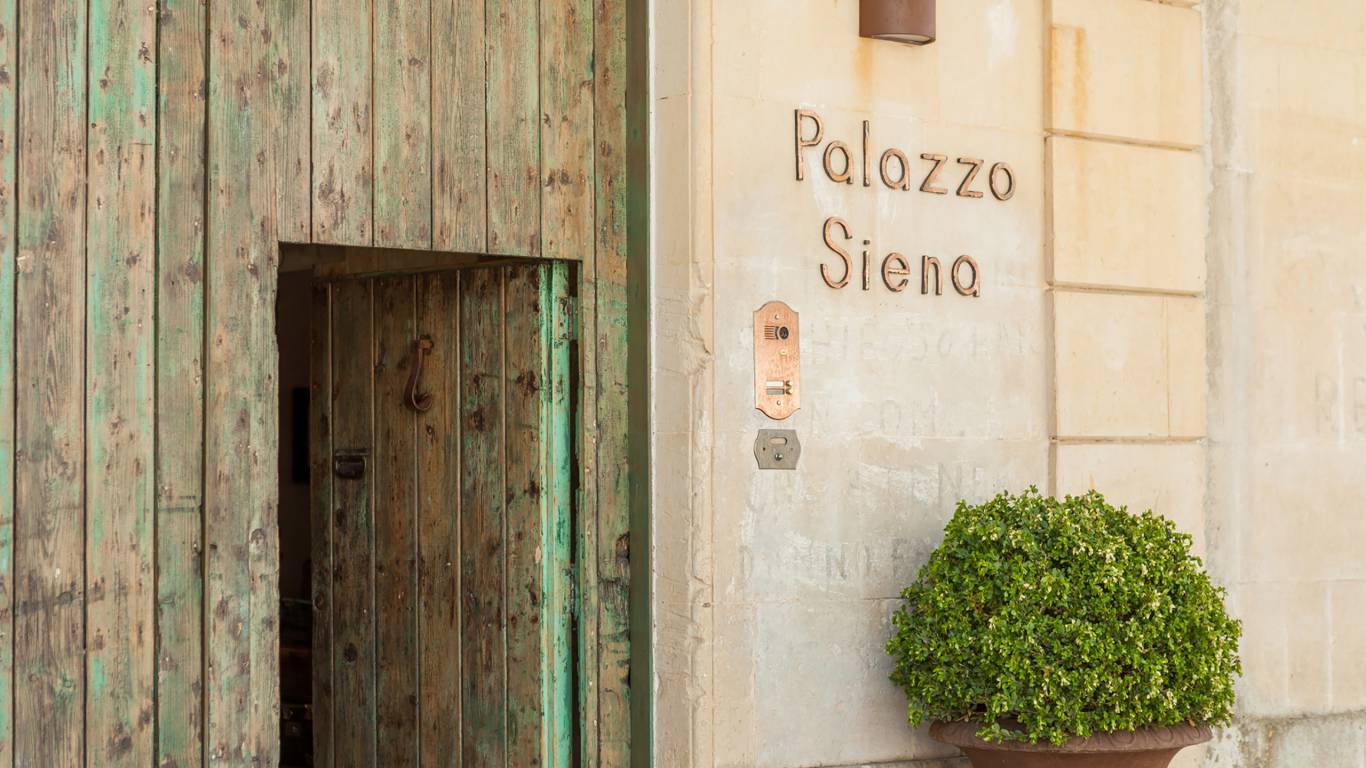 An important
History
Originally belonging to the noble family of the Barons Basalù, it was later inhabited by the archpriest Brunori and became a place of welcome for the locals of Minervino di Lecce; today it belongs to our family, from which the name "Palazzo Siena" originates.
The charm and magic
of the past
The Palace has undergone a conservative restoration that has left the original structure intact: it consists of two floors with an adjoining courtyard and a large garden with orchard in which an ancient colonnade covered with centuries-old vines and an old citrus grove stand out.