An ancient residence
very close to white beaches and pure waters
Palazzo Siena
Home & More
Minervino di Lecce
Palazzo Siena is an ancient residence dating back to seventeenth/eighteenth century and is located in Specchia Gallone, a little town in Salento which is placed in the district of Minervino di Lecce very close to the white beaches and pure waters of Alimini, Santa Cesarea Terme, Porto Badisco, Baia dei Turchi and Torre Sant'Andrea, not far from Otranto and about 40 kilometres from Lecce.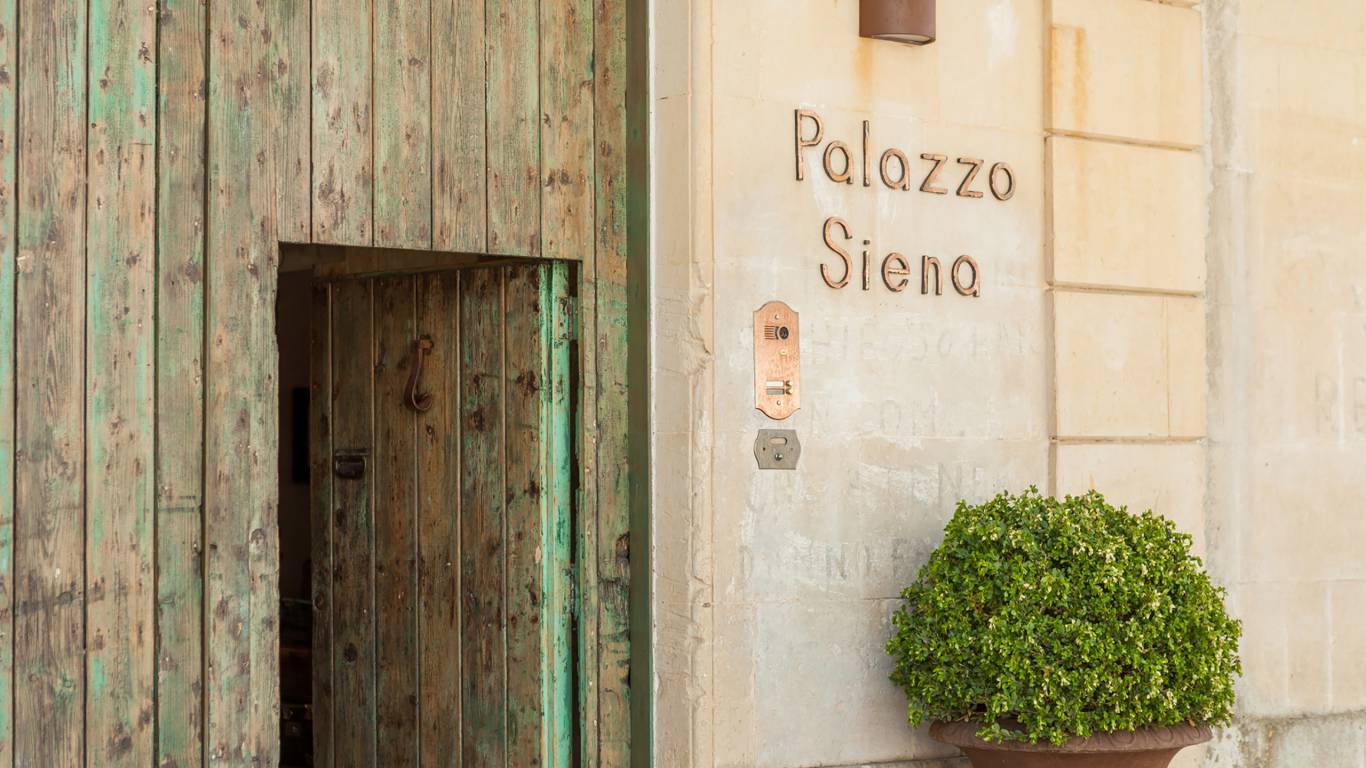 An important
Story
In origin it was owned by a baron named Basalù and afterwards it became the residence of the high priest Brunori who used to receive local poor people herein; today it is owned by our family from which the name "Palazzo Siena" takes origin.
The charm and magic
of the past
remained intact
The Palace has been subject to a restoration work which preserved the original building: actually it is composed by 2 floors and a wide garden with many fruit trees where an ancient colonnade covered by centenary grapevines and an ancient citrus grove prevail.