Palazzo Siena
Home & More
Minervino di Lecce
DISCOVER PALAZZO SIENA
Palazzo Siena is not an ordinary hotel. It is a place that welcomes you like home. A historic residence, it lies in the heart of Salento, a part of Puglia blessed with white sand beaches, rocky coves and crystal-clear seas.

Situated in a small village where southern Italian life continues slowly as it always has, at Palazzo Siena you will find simplicity and authenticity. Dating back to the 19th century, and once home to rich merchants, it has been restored by Gilda Siena and now she offers the warmest of welcomes, as well as peace, relaxation and luxury.

With a large saltwater swimming pool equipped with hydro massage and a leafy garden to retreat to, nine charming suites and rooms each with its own unique character, and warm-hearted hosts who make sure every guest gets the most from their stay, Palazzo Siena is for those who want a taste of the history and traditions of Puglia.

Stay at Palazzo Siena…experience something beautiful and new…feel like you belong there.
Discover suites & rooms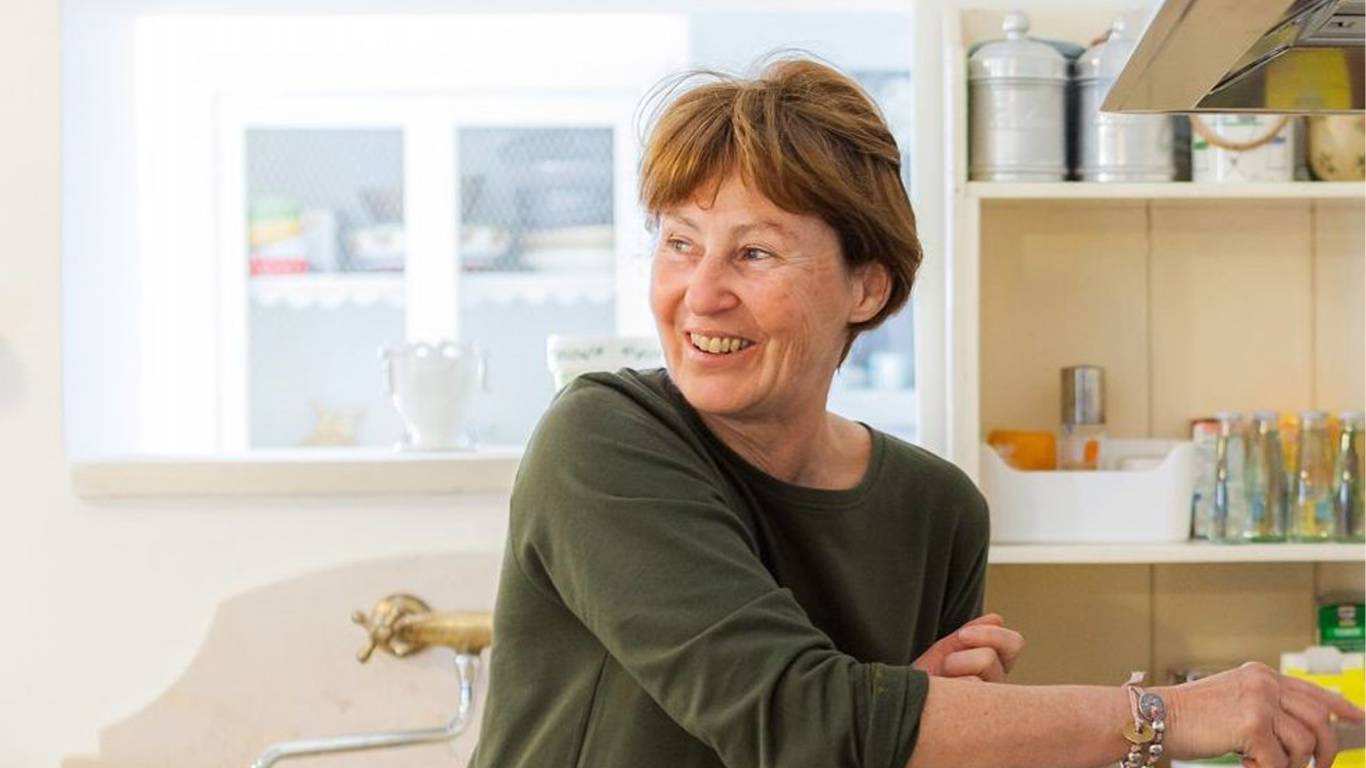 Meet
Gilda
What really makes Palazzo Siena special is its the owner Gilda and her fantastic family.
Gilda Siena likes to talk – so much so she is known among her guests as "the chatty woman".
Proof of the affection felt towards her can be found in gleaned from the Guest book and thank you letters and cards received from around the world that she keep keeps with love.
An extraordinary experience
You won't believe it

A simply lovely place to stay. Beautiful house and garden, amazing swimming pool. The service from the owners and staff is superb.
On the edge to a 5 star category. Very quiet, family run (feels like home) and great atmosphere from the old building, garden and nice pool.
One of my favorite places in Italy - perfect escape for a quiet stay with great food, location, hosts and relaxing garden and pool. I would highly recommend the location and the hotel to anyone. Beautiful and great location to visit beaches
The property is enchanting, the pool idyllic and Gilda and Mario are wonderful hosts. The breakfast is wonderful and Gilda bakes beautiful delicacies for the table too. The honesty bar is a fantastic idea.
The place is perfectly located not far from the sea and near many lovely small villages.
Palazzo Siena is the sort of home you would expect to find in an interiors magazine with the added bonus of a wonderful owner Gilda and her family who truly welcome you into their home.